When you hear that a particular movie is a Disney movie, you tend to immediately decide to watch it without even reading the reviews. Why? Because Disney is best known for making incredible and memorable animated movies. And for some time now, they have also been exploring on live-action features like Star Wars trilogy, Pirates of the Caribbean, and several other live-action remakes to be released soon like Mulan and Dumbo.
They recently released the trailers of their latest live-action remake of Beauty and the Beast. Though we're not going to see it anytime soon, it didn't stop us from feeling the excitement of this huge announcement. Soon we will have the choice of watching our favorite Disney movies in animated or in live-action family entertainment.
Here's our list of the best non-animated Disney films of all time. There's a good chance that you have already seen them, but you most probably like them too. It's time to subscribe to Netflix or get your dusty DVDs. Tell us if we miss your favorites or if you have some recommendations.
1. The Chronicles of Narnia: The Lion, the Witch, and the Wardrobe, 2005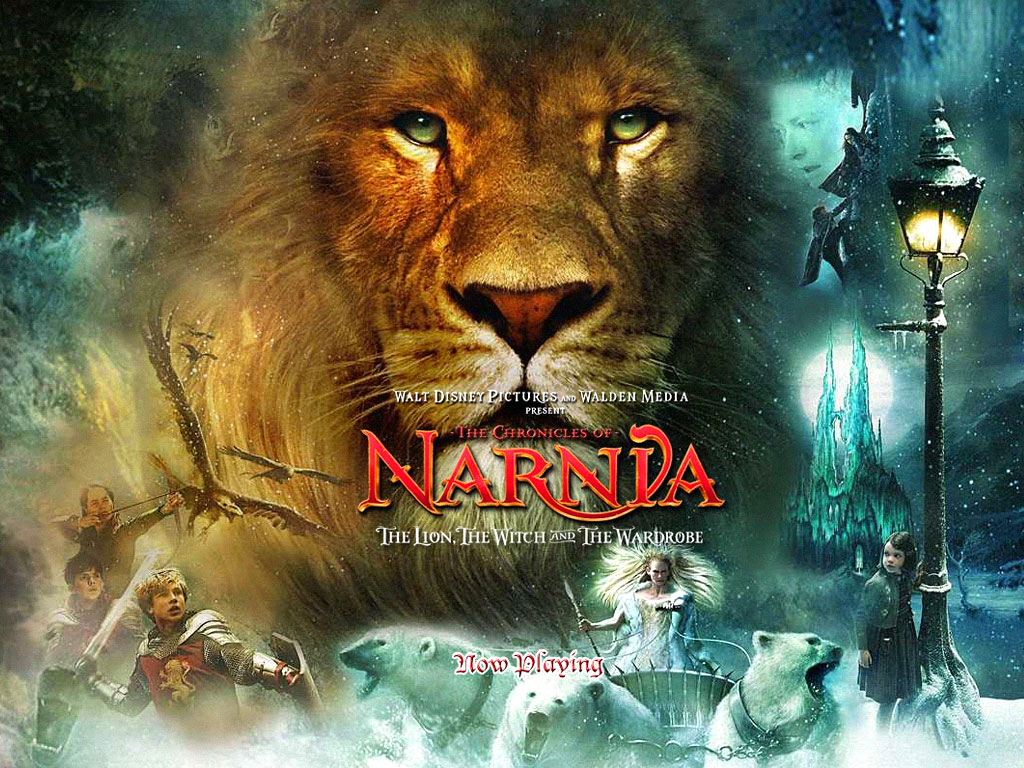 As an adult, the movie is definitely enchanting. It's like a story from your childhood imagination that turned into a movie and the mythical creatures look so real.
The C.S. Lewis's book series The Chronicles of Narnia is about the four siblings (played by Georgie Henley, Skandar Keynes, William Moseley, and Anna Popplewell) who are sent to live with a man named Professor Kirke (Jim Broadbent).
They discovered and enter into a magical wardrobe that is actually a passage to a mysterious and magical kingdom called Narnia. Narnia is in trouble and is divided into two groups: the good and the evil. The children find themselves helping the good lead by a lion named Aslan (Liam Neeson) and Mr. Tumnus (James McAvoy) in defeating the evil lead by the White Witch (Tilda Swinson).
2. Pirates of the Caribbean: The Curse of the Black Pearl, 2003
The movie is based on the attraction of the same title at Disney theme parks. Though a Disney film, Pirates of the Carribean is not suitable for younger children but is still a fantastic and delightful movie.
Johnny Depp is once again the rum-loving pirate Capt. Jack Sparrow who plans to steal a ship but ends up saving the governor's daughter Elizabeth Swann (Keira Knightley), who happens to own a piece of the cursed gold coins. She is kidnapped by the cursed crew led by Capt. Barbossa (Geoffrey Rush)because of it. Elizabeth's blacksmith boyfriend Will Turner (Orlando Bloom) and Jack have to team up to rescue her.
 3. Enchanted, 2007
Another timeless movie from Disney.
Giselle (Amy Adams) is a fairy-tale princess who is forced out of her animated kingdom Andalasia into the real world of New York City—which leaves her confused of how her life has become. Imagine a princess from the book who can talk to animals and other typical characteristics of a princess from once upon a time suddenly pushed into our world—it's so comical yet entertaining. Giselle's prince charming (James Marsden) follows her into the real world and finds her in the care of a handsome lawyer (Patrick Dempsey).
4. The Princess Diaries, 2001
The Princess Diaries remains to be one of the best non-animated Disney movies of all time.
Ugly duckling Mia Thermopolis (Anne Hathaway) is just an ordinary girl—or so she thought—who lives in San Francisco with her mother. She finds out later on that she is actually a princess in the Kingdom of Genovia, with her grandmother Dowager Clarisse Renaldi (Julie Andrews) as the qeen.  And she is later expected to act and look like a princess—which is the complete opposite of her.
The movie is very popular among teenage girls, not only because every girl wishes to be a princess, but because they can identify with the characters. Teenagers' lives are full of pressure of being the "cool kid" in school, they want to look pretty, they have crushes on the most popular boys around.
5. The Parent Trap, 1998
There is a first version of this movie made in 1961. Though both were great, we decided to choose the latest, which stars Lindsay Lohan, who plays both Hallie Parker and Annie James as twins.
The identical twins got separated after their parents divorce, only a short time after they tie the knot. They meet again at the camp. And once they learn about their relationship, they get along quickly and make plans on how to get their parents (Dennis Quaid and Natasha Richardson) back together.—and that includes switching places after summer.
 6. Homeward Bound: The Incredible Journey, 1993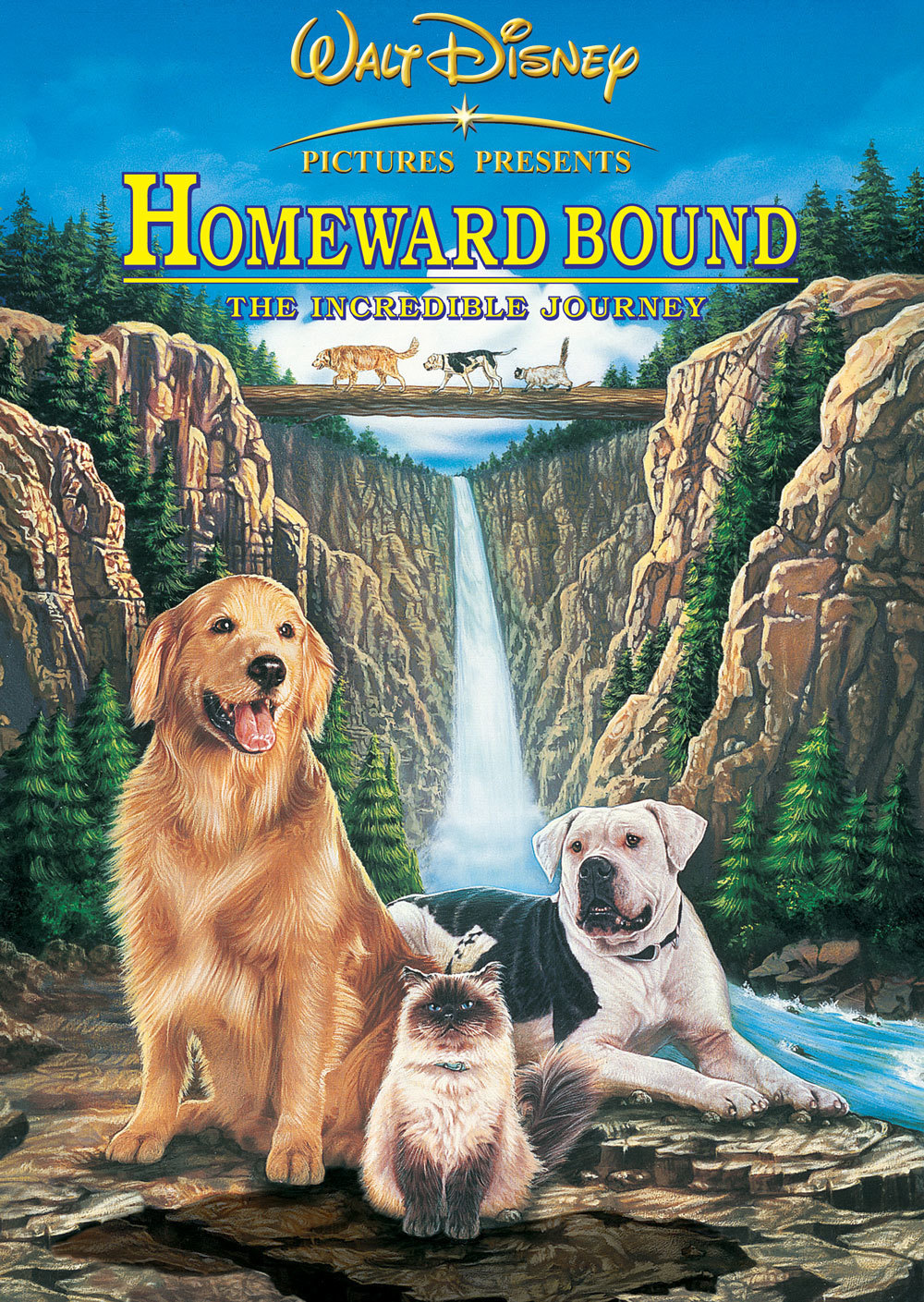 The film is a remake of the Disney movie in 1963 with the same name perfect for family. The movie tells about the incredible journey of the three talking household pets—a golden retriever, a bulldog, and a cat—who all run away from their caretaker's place to return home to their original owner, whom they believe already abandoned them. They went to an adventure from a California ranch to the city of San Francisco in search of their owners.
The retriever is voiced by Michael J. Fox, the bulldog's voice was that of Don Ameche, while the cat is voiced by Sally Field.
This movie will definitely make you love your pet more.
 7. Mary Poppins, 1964
The film, which stars Julie Andrews as Mary Poppins, is a combination of animation and live action.
Mary Poppins is a nanny to the Banks family's naughty children. Using her magical powers and magical stuff including her flying umbrella and bottomless bag, she teaches the children about the power of imagination and helps the dysfunctional family to have a happy ending.
The 1964 Mary Poppins is the most nominated Disney film so far with a total of 13 Academy Awards nominations and won 5 awards including Best Actress, Best Original Music Score, and Best Visual Effects.
Disney recently announced a sequel to the movie titled Mary Poppins Returns, which is scheduled for release on December 25, 2018. Emily Blunt is set to play the role of the magical nanny Mary Poppins